THE SUPPORT YOU NEED

WHEN YOU NEED IT
WE COMBINE DEDICATED PROFESSIONALS & TECHNOLOGY TO INCREASE YOUR INDEPENDENCE
-WE WORK WITH YOU & YOUR SUPPORT TEAM TO CUSTOMIZE TECHNOLOGY FOR YOUR ABILITIES & NEEDS. YOUR TECHNOLOGY SUPPORT PROFILE IS INDIVIDUALIZED & TAILORED TO SUPPORT YOU IN BEING HEALTHY, HAPPY & SAFE.
-ASSISTANCE WITH FINDING AND GETTING YOUR OWN HOME OR APARTMENT.
-YOUR PROVIDED WITH INTERNET & A SMART PHONE/TABLET WITH MOBILE INTERNET ACCESS.
-MONITOR, ASSIST & MANAGE MEDICATIONS AS WELL AS YOUR HEALTH NEEDS. WE USE THE LATEST IN WEARABLES & BIOMETRICS ALLOWING US TO MONITOR SEIZURES, MEDICATION, BLOOD SUGAR AND MUCH MORE.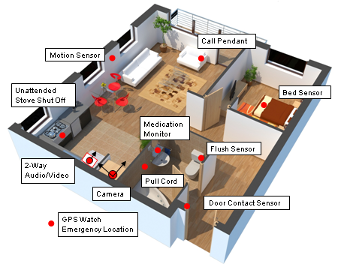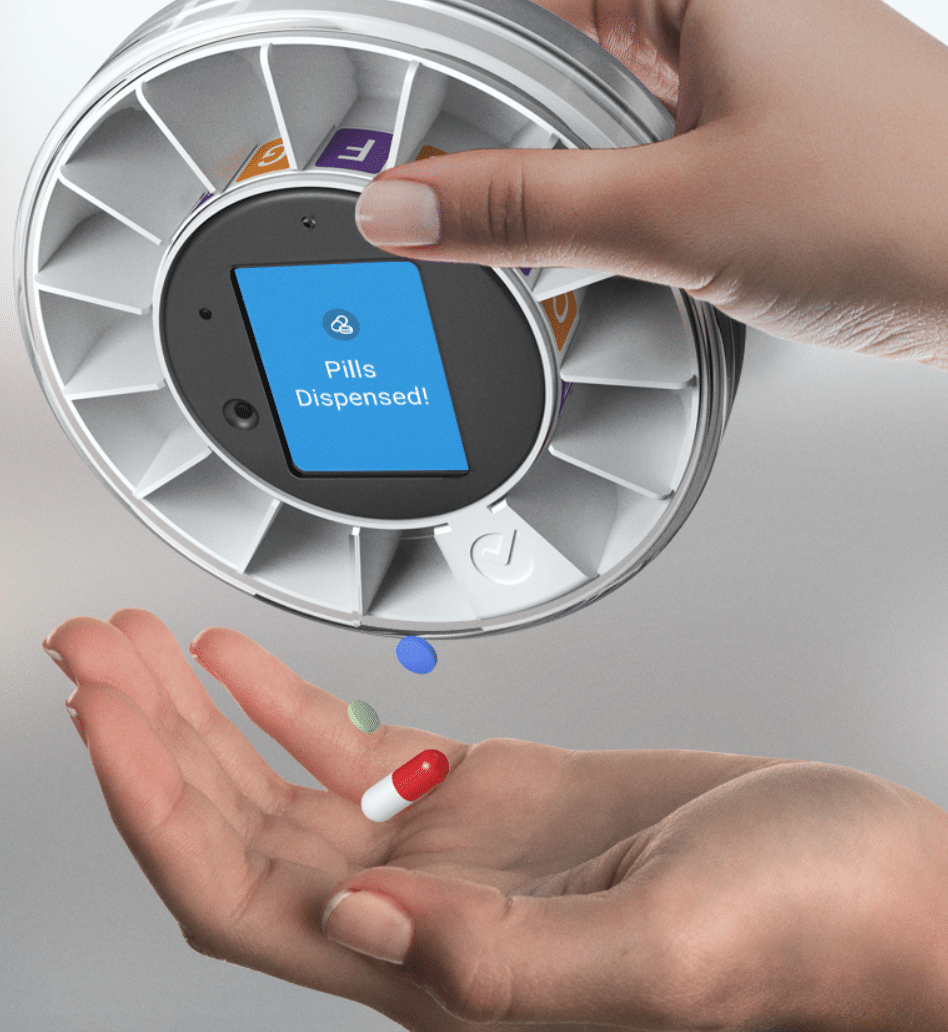 CUSTOMIZED REMOTE MONITORING SYSTEMS
· Pan/tilt/zoom cameras (only when needed)
· Medication monitoring systems
· Two-way audio video communication
· Motion detectors
· Door and window sensors
· Internet modems with emergency battery
· Smoke and carbon monoxide detectors
· Mobile applications
· GPS
· Stove shut off devices
· Internet enabled biometric devices & wearables
· Real time seizure and blood sugar monitors
· Smart door locks capable of automatically locking
· Many more options are available
24 / 7 Remote Support
WE PROVIDE AROUND THE CLOCK MONITORING FOR EMERGENCIES & ROUTINE WELFARE CHECKS. ON-SITE RESPONSES WITHIN 15 MINUTES.
Medication Management
SMART PILLBOXES INTEGRATE WITH INTELLIGENT SOFTWARE TO KNOW WHAT MEDICATIONS YOU TAKE & WHAT TIME TO TAKE THEM. CAREGIVERS RECEIVE NOTIFICATIONS & ARE ABLE TO MONITOR.
Dedicated Professionals
OUR SUPPORT TEAM PROVIDE TRAINING ON DAILY ACTIVITIES & MAINTAINING YOUR HOME. WE SUPPORT PEOPLE TO LEARN THROUGH EXPERIENCE IN A SAFE ENVIRONMENT.
ASSISTIVE TECHNOLOGY & MOBILE DEVICES
WE PROVIDE EVERY PERSON WITH A SMART PHONE AND DATA SERVICE. THIS ALLOWS US TO SUPPORT & MONITOR WHEN YOU GO SHOPPING OR TO THE DOCTOR. ALERTS AND INFORMATION ARE AVAILABLE TO YOU IN YOUR COMMUNITY & WHEN YOU'RE ON THE
GO.
TRANSPORTATION
TRANSPORTATION ASSISTANCE IS PROVIDED THROUGH UBER, LYFT & OTHER SERVICES AT NO COST. DEPENDABLE & SAFE TRANSPORTATION WHEN & WHERE YOU NEED IT.
BUDGETING & FINANCIAL PLANNING
APPLICATIONS & EXPERIENCE ALLOW US TO HELP PEOPLE WITH BUDGETING, TRACKING EXPENSES, PROTECTING RESOURCES & ENSURE SAFETY WHEN SPENDING. WE HELP WITH BILL PAY & SOUND FINANCIAL PLANNING.